1. Construction of the water project
This was done in collaboration with the local government, district water experts and Local council area members. The residents have started using the water reservoir and no longer have to move long distances to access the water sources, this facility currently serves more than 1000 residents.
This water project was donated by Rev, Fr Johnston Martin in 2013, now over 60 families have now access to clean water.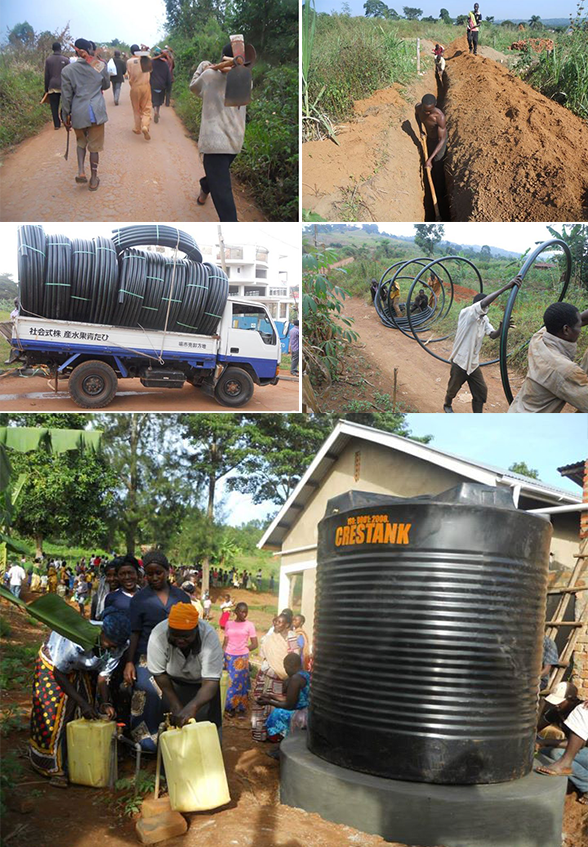 2. Construction of one classroom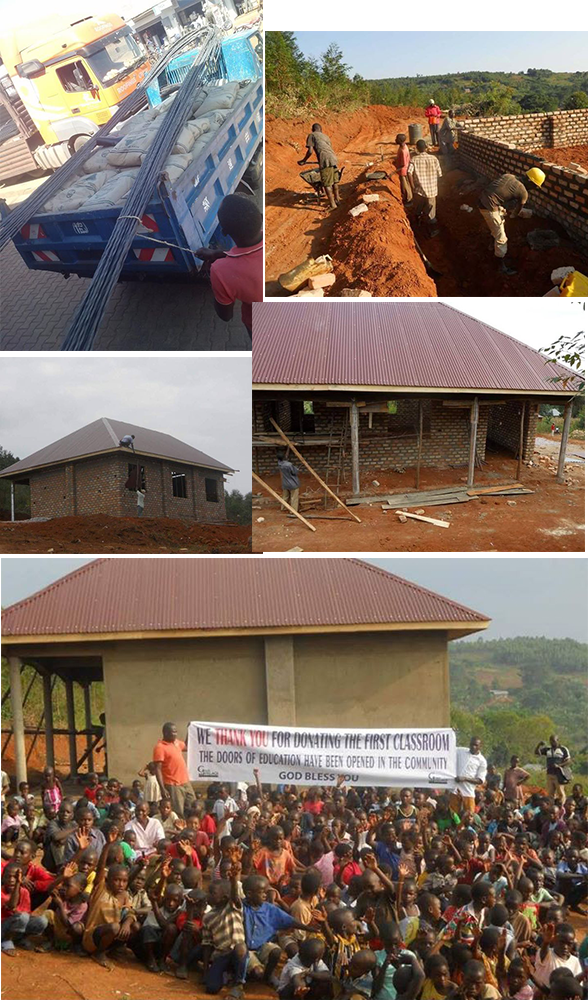 3. Piggery project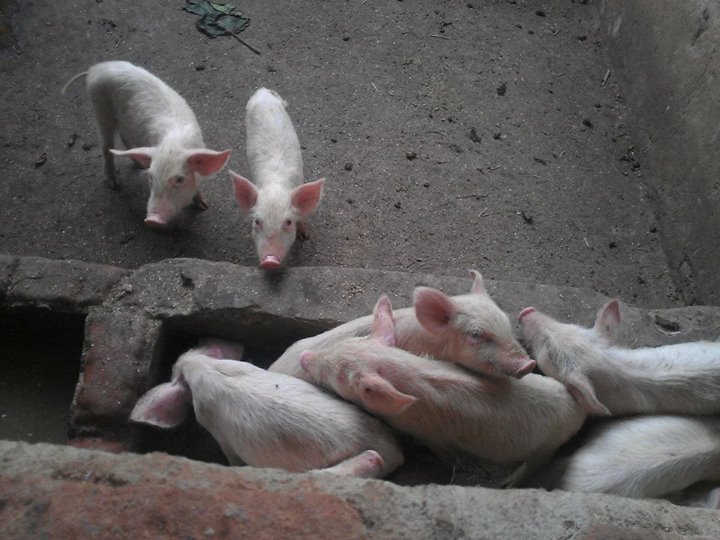 This piggery project was donated by Cathleen Devraj, the piglets will be given to poor family to boost their income.